About CAG
Collectors want to be completely confident in the authenticity and provenance of their collectibles. As an item passes through many different hands, however, its authenticity and provenance can become increasingly uncertain.
Collectibles Authentication Guaranty (CAG) eliminates this uncertainty. By working directly with collectors, estates, artists, museums and others, CAG preserves the authenticity and provenance of collectibles, memorabilia and estate items at the source.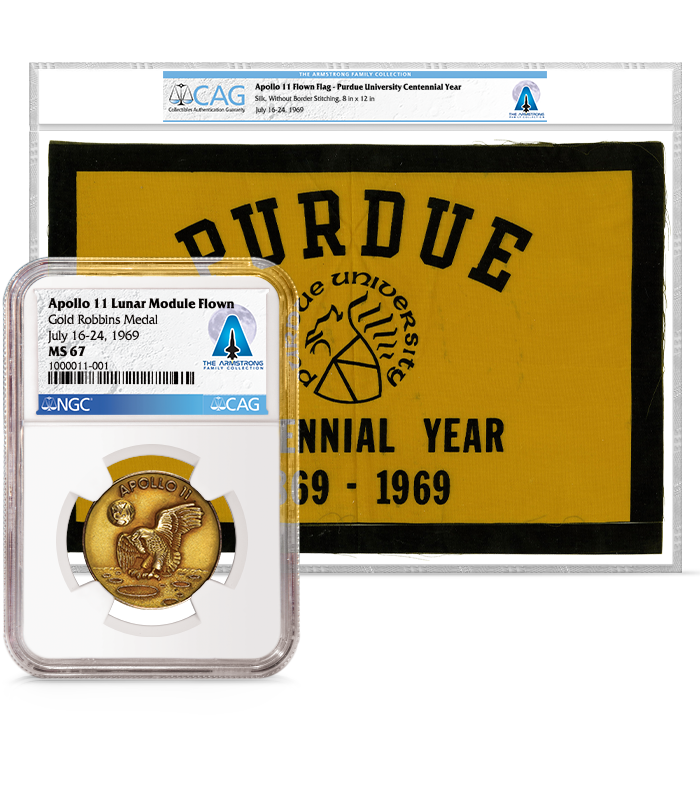 Our Certification
CAG is an independent member within the Certified Collectibles Group (CCG) of companies, whose affiliates include leading third-party authentication and grading services for coins, paper money, comic books, magazines, concert posters, vintage photographs, stamps and other collectibles.
CAG leverages the combined experience and expertise of its affiliates to provide comprehensive certification services for a wide variety of collectibles. CAG and its affiliates boast over 80 years of combined operating experience and have certified more than 55 million items.
Our Process
Once a collection is accepted by CAG, it is thoroughly evaluated by CAG's experts. Each item is assigned a unique certification number, photographed in high resolution, thoroughly described and, if applicable, assigned a grade. It is then encapsulated in one of CAG's tamper-evident holders designed for both long-term preservation and eye-catching display.
For collectibles that cannot be encapsulated in holders, CAG will issue a CAG Photo Certificate, which includes a description of the item and its provenance along with high-resolution images.
Our Guarantee
Collectors have greater confidence in CAG-certified collectibles because they are backed by the CAG Guarantee of authenticity and provenance.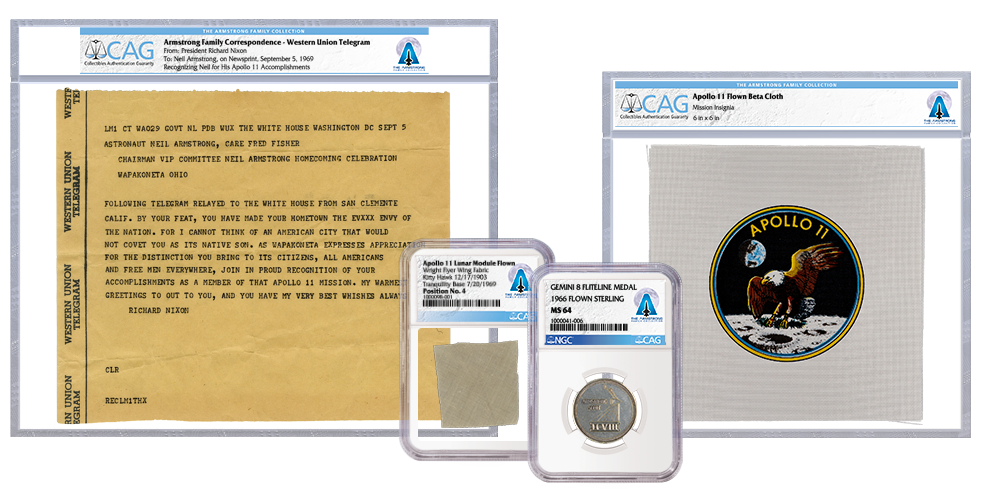 Collections
CAG was selected to certify the Armstrong Family Collection™, which comprises the estate of famed astronaut Neil Armstrong—the first man to walk on the moon—and his immediate family members. The Armstrong Family Collection is considered to be one of the most important collections of memorabilia of the last 50 years.